Social Sculpture – a word pair, which can be perceived in various ways, that awakens fields of associations and rarely leaves us completely indifferent.
Rainer Rappmann brings this topic alive in his lecture tours and workshops. You will get to know the essential nature of sculpture (das plastische Prinzip) in a context that refers not only to working in clay and stone, but also in that of our thinking, our imagination, to our feeling.
What does it mean today to meet with "artistic sensibility" the challenges of our time?
We look forward to meeting you.
Here you'll find in-depth topics and considerations for lectures and workshops.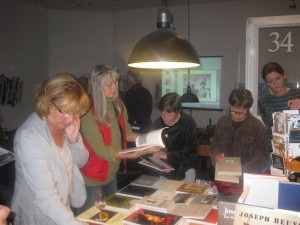 Previous lectures abroad were held in German language and interpreted.