The following events refer to our archive (parts of it will be exhibited):
Mo 13 March 2016 10:00 – 17:00  Workshop Kunstmuseum Liechtenstein, Vaduz (
http:Kunstmuseum)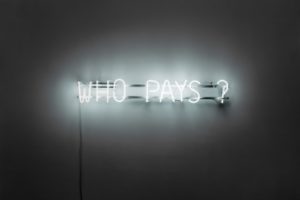 The Social Body and Societal Field Shifts
A three-day intensive workshop with Arawana Hayashi (in English)
at Kunstmuseum Liechtenstein in the exhibition Who Pays? (Monday, 13 March) and Bildungshaus St. Arbogast (Tuesday and Wednesday, 14 and 15 March)
In the workshop we explore three themes in a transformational journey around the topic of taking and sharing:
1: Awareness: Turning towards the problem
Awareness is intimately in touch with the situation that we currently in. We have the courage to lean toward those "stuck" places, rather than wishing they would go away. Seeing and sensing the present moment without judgment is the starting point of the journey.
2. Feeling personal and collective fear
Developing the capacity to recognize and experience fear in all its personal and collective dimensions is in itself fearlessness.
3. Creativity arising from being present with what is
Each moment is bound by personal, cultural and historic "stories" and each moment is completely free and fresh. We can develop some allegiance and commitment to not knowing answers and to trusting ourselves and others to co-create a good society.
These themes will be explored using embodiment and "Social Presencing Theatre" practices. We will frame questions or themes, do movement practices either individually or in groups, and then reflect together on our experiences. Engaging the body in this process of learning and reflecting brings art into everyday life in a meaningful yet playful way – ultimately celebrating the continuous taking and sharing that is life.
The program will be conducted in English.
Familiarity with "The Art of Making a True Move" and/or "Social Presencing Theatre" is welcomed (Advanced level).
Pre-registration is necessary because of the limited number of participants. Tuition for the workshop is € 360. Meals and accommodation are not included. Arbogast has reserved sleeping rooms for participants.
Please book your reservation at:
arbogast@kath-kirche-vorarlberg.at
+43 5523 62 501-0
A co-production of the Bildungshaus St. Arbogast, Götzis (A), Kunstmuseum Liechtenstein, Vaduz (FL) and planoalto Institut, St. Gallen (CH)
——————————————————————————————————————————
From Social Sculpture to Art Related Action, A Symposium on "Socially Engaged Art"
Bilingual Symposium german/englisch 28/29.10.2016 Campus Fallenbrunnen
Archiv für Soziale Plastik | Installation basierend auf der Sammlung von Rainer Rappmann (Installation Christoph Salzmann)
(Sorry, this text is not yet available in English)
Ak­ti­vis­ti­sche und so­zi­al en­ga­gier­te Kunst war vor ei­ni­gen Jah­ren noch ein eher rand­stän­di­ges Phä­no­men. Heute ist künst­le­ri­scher Ak­ti­vis­mus aus so­zia­len Be­we­gun­gen, po­li­ti­schen Netz­wer­ken und auch dem Kunst­feld selbst kaum mehr weg­zu­den­ken. Das Sym­po­si­um "From So­ci­al Sculp­tu­re to Art Re­la­ted Ac­tion" be­fasst sich des­halb mit der Ge­schich­te so­zi­al en­ga­gier­ter Kunst. Es fragt da­nach, was sich seit der Ent­wick­lung des Be­griffs der "So­zia­len Plas­tik" von Jo­seph Beuys in den 1970er Jah­ren ge­wan­delt hat und wie das Kon­zept im in­ter­na­tio­na­len Kon­text dis­ku­tiert und wei­ter­ent­wi­ckelt wurde. Aus­gangs­punkt des Sym­po­si­ums ist das seit 2015 an der Zep­pe­lin Uni­ver­si­tät an­ge­sie­del­te "Ar­chiv für So­zia­le Plas­tik", in dem der Ver­le­ger und Kunst­ver­mitt­ler Rai­ner Rapp­mann Ma­te­ria­li­en ver­sam­melt hat, die jene Dis­kur­se aus den 1970er Jah­ren do­ku­men­tie­ren, als sich in Ach­berg im All­gäu eine Grup­pe von So­zi­al­wis­sen­schaft­lern, Ak­ti­vis­ten, Leh­rern, De­si­gnern und Künst­lern (unter ihnen Jo­seph Beuys) ver­sam­mel­ten und unter dem Be­griff "Der Drit­te Weg" nach al­ter­na­ti­ven Ge­sell­schafts­mo­del­len such­ten. Re­nom­mier­te Re­prä­sen­tan­ten und Ken­ner so­zi­al en­ga­gier­ter Kunst aus Eu­ro­pa und Ame­ri­ka wer­den diese An­sät­ze aus heu­ti­ger Sicht be­leuch­ten.
Ge­för­dert wird das Sym­po­si­um durch das Mi­nis­te­ri­um für Wis­sen­schaft, For­schung und Kunst Ba­den-Würt­tem­berg aus Mit­teln des "In­no­va­ti­ons­fonds Kunst 2015".
Öffentliche Buchvorstellung
B O O K P R E S E N T A T I O N with day schedule
Saturday, mai 31st, 2014; 19.30 h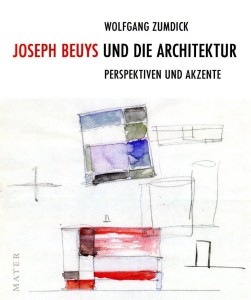 with Dr. Wolfgang Zumdick (author), Rolf Saacke (contemporary of Beuys), Rainer Rappmann (Social Sculpture Association), Ramon Brüll (Info-3-publishing-house, Ingrid Feustel, Uwe Scheibelhut (INKA e. V.), Dr. Hannes Aschauer
Interpretation in English (of the guidance/viewing in Achberg in the afternoon and of the lectures/discussions in the evening) on inquiry.

Humboldt-Haus, Internationales Kulturzentrum, Achberg, Germany
Organized by: Social Sculpture Association and INKA e. V.
————————————————————————————————————————————————–

Further entries see German page: Interpretation on inquiry
1971 wurde das Internationale Kulturzentrum Achberg bei Lindau / Bodensee als Tagungsort für die neu entstehende Bewegung für soziale Dreigliederung gegründet. Von "Aufbruchsstimmung" ist die Rede. Von einem "mitteleuropäischen Woodstock", davon, die Welt verbessern zu wollen, und zwar radikal und sofort. Und davon, erstmal die richtigen sozialen Begriffe zu bilden, sie "ins Rechte zu denken".Ein "Dritter Weg jenseits von Kommunismus und Kapitalismus" wird gesucht und auch proklamiert. – Die 1918-1922 von Rudolf Steiner ins Leben gerufene Bewegung für soziale Dreigliederung erlebte 50 Jahre später mit der Gründung des Internationalen Kulturzentrums Achberg zwischen Wangen im Allgäu und Lindau am Bodensee 1971 einen Neustart. Tagungen und Kongresse werden durchgeführt, Aktionen gestartet, Institute gegründet.
In dem vorliegenden Band kommen zahlreiche Menschen zu Wort, die an der neuen Bewegung für gesellschaftliche Erneuerung mitgewirkt haben und ihre Erinnerungen aus jeweils unterschiedlicher Perspektive dokumentieren.
Der auf DVD beigefügte Dokumentarfilm über den Achberger Jahreskongress 1974 ergänzt die niedergeschriebenen Erinnerungen und Perspektiven um eine Note, die nicht nur als Nostalgie verstanden werden will. Vielmehr stellt sich die Frage, was die Beteiligten vor gut vierzig Jahren gewollt haben, was davon realisiert wurde (und was nicht) und ‒ folglich ‒ was auch heute noch verändert werden muss, wenn wir in einer "Gesellschaft mit dem Antlitz des Menschen" (Alexander Dubček) leben wollen.
Die Autoren sind: Johannes Aschauer, Ramon Brüll, Peter Dahlinger, Michiel Damen, Edda Dietrich, Ingrid Feustel, Gerald Häfner, Wilfried Heidt, Birgit Irmer, Christoph Klipstein, Henning Köhler, Dieter Koschek, Jutta Lauer, Claudine Nierth, Rainer Rappmann, Ulrich Rösch, Uwe Scheibelhut, Gerhard Schuster, Ota Šik, Herbert Schliffka, Loes Swart, Wolfgang Zumdick.
1. Auflage, 210 Seiten, Broschur € 24,00 ISBN (FIU-Verlag) 978-3-928780-39-1 und ISBN (Info3 Verlag) 978-3-95779-035-4 Erscheint ca. Februar 2016
Möchten Sie dieses Buch/incl. Film bestellen, dann kontaktieren Sie uns bitte
hier >>>